WELCOME TO K.G. MITTAL AYURVEDIC COLLEGE
Shri Ayurved Prachar Sanstha, Registered under Public Charitable Trust. By Registration No. E-115 dated 01-05-1953 Dedicated to the Service of humanity Propagation and Promotion of Ayurveda since last 57 years. The courses conducted was BSAM for UG. and was affiliated to Maharashtra State Faculty of Ayurved and later the on the Course was changed to BAMS for UG. under the Faculty of Ayurved, University of Mumbai and was affiliated to Central Council of Indian Medicine (CCIM), Government of India, New Delhi. In 1982 Courses for PG in the Subject of Kayachikitsa and Samhita was stared. In 1992 two more subjected was stated Dravyaguna and Rasashastra. In 1998 the College was affiliated to Maharashtra University of Health Sciences (MUHS), Nashik and Department of AYUSH, Ministry of Health & Family Welfare, Government of India, New Delhi.
VISION
To build a Centre of global excellence in Ayurveda education by preserving, propagating and developing the Indian Systems of Medicine through quality teaching, training, Patient care and research.
MISSION
Tapping the hidden potentials of the young minds by inculcating unconventional techniques backed up with a relentless efforts and persuasions, the college aims at transforming the world of Ayurveda though quality education, selfless services, profitless moto, so that the commitment to excellence is achieved.
ACHIEVEMENTS
Undergraduate students have achieved many awards in academic as well as in extra-curricular cultural activities. Around 270 scholars have been awarded with post-graduate and Doctoral degree. Teachers with extra-ordinary calibre in ayurvedic knowledge is a specialty of this institute. Vd. Shriramji Sharma was the former President of Central Council of Indian Medicine.
AYUSH NATURAL WORLD EXPO PARTICIPATION
Required Documents For Admission Process For 1st M.D. Ayurved State Candidates 2023-24 Click Here (Published ON 06/10/2023)
Advertisement For Post Of Registar & House Man Click Here (Published ON 10/04/2023)
Required Documents For Admission Process For 1st BAMS State Candidates 2023-24 Click Here (Published ON 02/09/2023)
Required Documents For Admission Process For 1st BAMS AIQ Candidates 2023-24 Click Here (Published ON 02/09/2023)
APPLICATION FOR TEACHER VACANT POST Click Here (Published ON 29/08/2023)
AGNIPATH YOJANA Click Here (Published ON 20/06/2022)
AYU SAMVAD Click Here (Published ON 16/04/2021)
AYUSAMVAD PPT Click Here (Published ON 16/04/2021)



COURSES OFFERED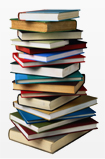 1

Bachelor of Ayurved, Medicine & Surgery (B.A.M.S)
2

Doctor of Medicine (M.D.)
3

Doctor of Philosophy in Ayurved (Ph.D)